Ref:
Date:
Location:
Photographer:
[clikcontent type=paymentBuyLink replaceable=true]
Ref:
Date:
Location:
Photographer:
[clikcontent type=paymentBuyLink replaceable=true]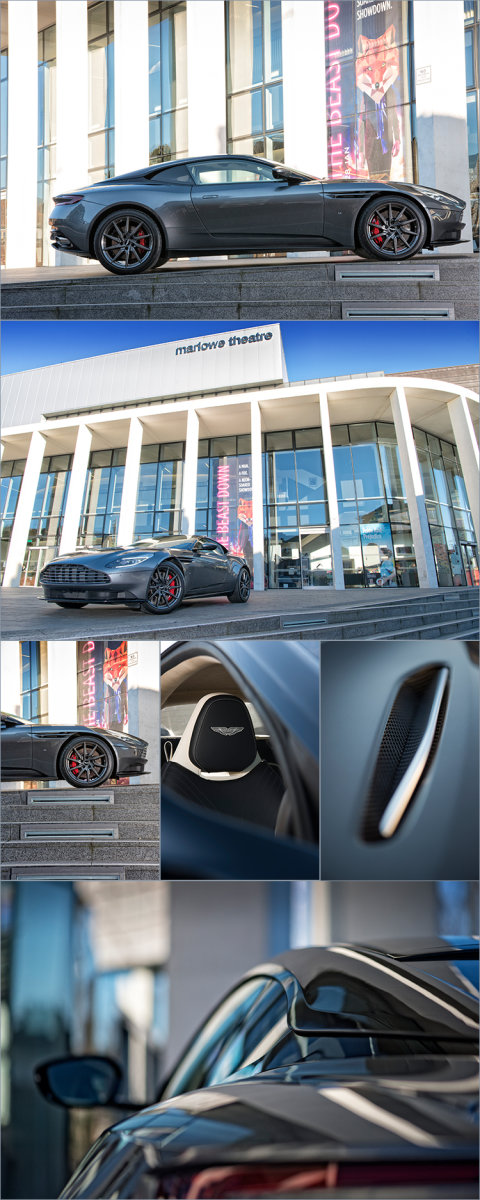 ASTON MARTIN DB11 AUTOMOTIVE PHOTOGRAPHY
24/01/17
The new Aston Martin DB11 is the successor to the DB9 and the first in what will be a completely fresh new line-up from Aston. The exterior is undeniably Aston, but has plenty of design cues from the mighty One-77 which makes it feel much more modern. The interior is the biggest leap forward, however, with a beautiful new design to the cabin and both hardware and software lifted from Mercedes. With this modern interior and electrical goodies it is a big leap forward and really pits the DB11 against its rivals, its also practical, comfy and very sedate just driving around town when your not in a hurry.
The new twin turbo quad cam 48 valve, 5.2 litre V12 engine houses 600 BHP and 516 ib ft of torque, plus it sounds brutal at pace. A real Jekyll and Hyde type of car. The mighty V12 will take you from 0-60 in just 3.7 seconds, it has to be said that for £154,900 you would expect this type of car to be fast anyway, but sub 4 seconds in an Aston is impressive as it is still a large car. This model has the really impressive birds eye camera that works on GPS, giving you a surreal aerial view of the car and its surroundings.
The location for the car photography was set against the modern architecture of the Marlowe Theatre in Canterbury, this DB11 doesn't go away from its heritage but some of the vents and angles do give it a modern edge. Lighting was with the Profoto B1, although a bright sunny morning I still needed some extra fill in light to enhance the side air intake on the wing and the alloy wheels. I ended the shoot with some abstract photos of the interior and exterior, the 105mm Nikon macro lens is perfect in terms of focal length and picking out detailed areas on the Aston.