Ref:
Date:
Location:
Photographer:
[clikcontent type=paymentBuyLink replaceable=true]
Ref:
Date:
Location:
Photographer:
[clikcontent type=paymentBuyLink replaceable=true]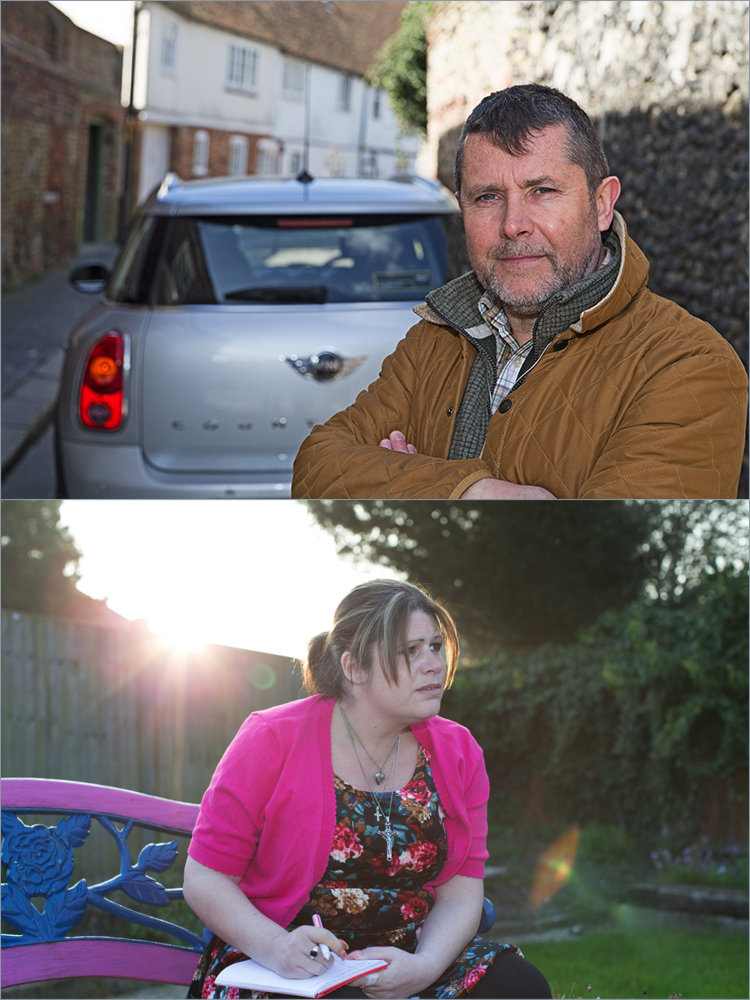 EDITORIAL PR PHOTOGRAPHY KENT
14/04/15
The first editorial photo shoot was in the market town of Sandwich in Kent for Which? magazine. The popular consumer paper covers a letters section where there readers write in about various aspects of experiences with companies and institutions. Michael had written in about a car accident which happened outside his property whilst he was parking his Mini Countryman, as a result the insurance company had some loopholes which Michael had brought to the attention of the Which? readership resulting in his letter being published in a forthcoming issue. I had a brief to capture some isolated portraits of Michael against a neutral backdrop, his garage door was a bright green that worked really well. In addition I covered some showing the car outside of the property, depth of field at F4 to soften the background detail where text can be overlaid. The resulting images give the magazine designers plenty of scope for the final layout. Lighting was with an off camera flash to left of camera, fill in flash off camera works so well, especially outdoors where it lifts the shadow areas very subtly.
The early evening sun was just starting to descend as I went to Canterbury for MCCH, one of there clients Stacey is an avid poetry writer and this has come to the attention of the marketing team at the charity. The brief was to get a mixture of full length portraits and the usual head and shoulder images. I used the dipping sun to backlight Stacey and used a fill in flash to brighten the subject, 50mm lens gave a nice focal length to the image and using F4 again softened the backdrop so the subject stood out, shutter speed 1/250th ISO 100. I asked Stacey to write a poem and the image shown has her in a reflective mood, the use of the colours on the bench and her jumper really make the photo.